(below) POS video for the Christmas Stamp Card promotion. This project involved the creation of this video and bespoke assets which were then used by the Dev team to create an interactive portal by which customers could unlock special prizes and bonuses.
Posters
Brief: To design monthly posters for the various Casino Clubs that ties in with the monthly Calendars promotions.
Result: These monthly promotions are a vital part of the Casino marketing campaigns. Each casino has numerous lightboxes and snap frames which are used to tell customers of the monthly promotions. These are just some examples of the type of promotions we run.
Campaign Posters
Brief: To design posters for all Clubs that focus on a midweek promotion which leads to a weekend promotion.
Result: The campaign in this instance was a horse-racing simulation game which was played in the clubs on big screens. The artwork I produced incorporated branding and a uniform look and feel. I created entry tickets for this campaign too. 
Calendars
Brief: To design monthly calendars for the various Casino Clubs that show the promotions we're running.
Result: Each month I create new artwork while making the calendars easy to read and visually appealing. These are created originally for printed A1 posters and re-scaled for the various lightbox displays within the Casinos which really stand out in the darkened Casino premises.
Direct Marketing
I've created a range of different media incorporating different styles for our DM campaigns. For example, scratch card design, voucher booklets and information graphics. 
Stamp Card Design
Promotional poster and stamp card for Star Amusements Bingo. I've helped to develop a cohesive uniform look across all of the casinos and you can see elements of this here with the fonts and swirly backgrounds.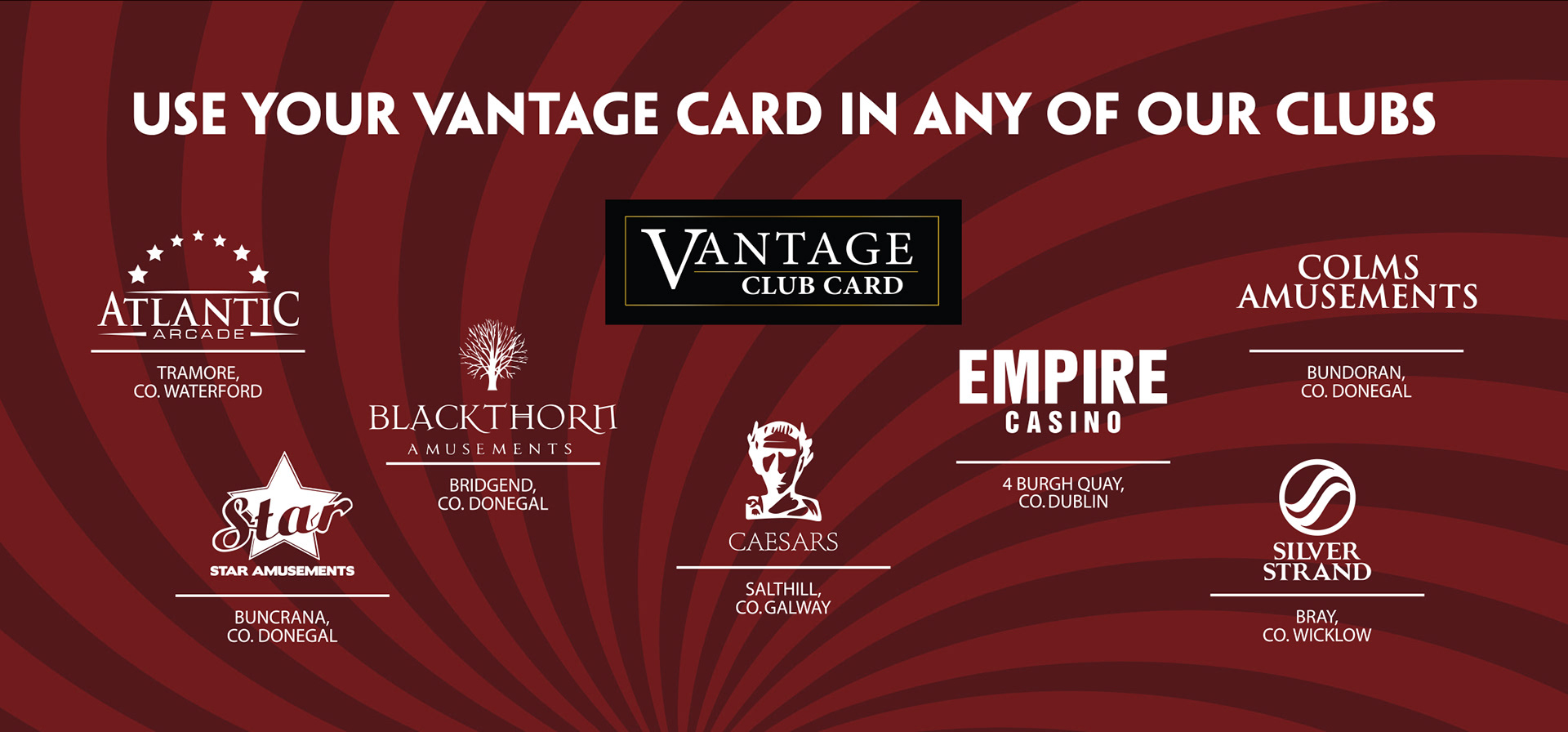 Refer A Friend
Promotional poster and sign-up form for our 'Refer A Friend' campaign. We had a huge response to this and it helped to increase sign-ups massively. 
Direct Mail - Members Sign-Up
Free Play offer for new sign-ups. Designed with a view to make it as easy as possible for the customer to fill in their details. Also, a DM campaign aimed at Chinese restaurants complete with translations. 
Direct Mail - Voucher Letters
Brief: To design multi-voucher letters for recurring Direct Marketing campaigns complete with perforated vouchers. 
Result: We have seen a massive response to this campaign. Net Gaming Revenue increased by a third year on year, we experienced the best December result in the business history, and the best return on investment on VIP activity.
Billboard
Star Amusement Arcade billboard - 16ft x 8ft.